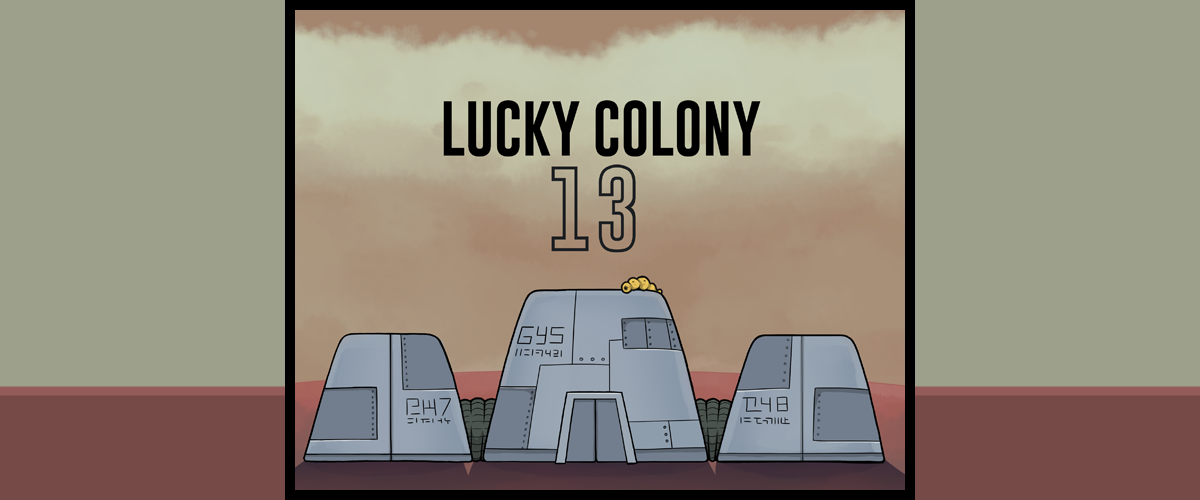 Lucky Colony 13
Lucky Colony 13 Update v0.3
Changes:
Research
-Player can now drag workers to main building (Hub) to produce research points. Research points cost resources and allow the colony to complete projects. The main objective is completing as many projects as possible.
Action Panel
-Depending on current forecast, actions now display the icon(s) of the event(s) they help dealing with.
Colony Health
-Colony health is now divided in three bars, one for the Hub and one for each Module.
Introduction
-Added a brief introduction at the beginning of the game to quickly instruct the player.
Highscores
-Added the possibility to submit your score to an online database.
Files
Lucky Colony 13 v0.3 Win.zip
22 MB
Oct 08, 2018
Lucky Colony 13 v0.3.app.zip
26 MB
Oct 08, 2018
Lucky Colony 13 v0.3 Linux.zip
25 MB
Oct 08, 2018
LuckyColony13 v0.3.apk
33 MB
Oct 08, 2018